About Stiles Construction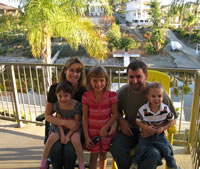 Gary Stiles founded Stiles Construction after more than two decades of General Building Contractor experience. He learned the basic building blocks of his craft from his father, who started his own construction business in 1966 . Meanwhile, Gary has continued to evolve his building practices to keep pace with the latest industry trends and developments.
Gary values honest communication and genuinely listens to his clients' needs, concerns, and visions in order to fulfill their expectations every time, whether it's for a custom home, commercial building, addition, or home remodel project.
GO GREEN WITH STILES
Going green might be the best option for your home or business construction project.
CERTIFIED GREEN
Interested in a certified green building? Stiles Construction can make it happen for your home or business.
Learn More >>